If you are seeking a divorce in Canada, the first thing you should know is that you're in good company. Depending on who you ask, one in three to one in four marriages end in separation and, ultimately, divorce.
Chances are you're dreading the experience. Understandably, due to the turmoil your family is enduring, you may have many questions that will affect the lives of you and your loved ones.
Quite possibly, you may have some biases gleaned from many American reality TV shows or movies portraying the most bitter of breakups. We're especially glad to tell you that when you're getting divorced in Alberta, Canada the rules of acceptable behaviour in and out of the courtroom are quite different. In our many years' as Calgary divorce lawyers, we've seen very few cases that would make for entertaining television.
We recognize that there is a good chance that you, as the divorcing spouse, are anxious. And not just because you ended a marriage to someone you once wanted to spend your life with. You're most certainly also dealing with guilt ("I failed at my marriage" or "my children hate me") or fear about how the children will adjust and how a decision to divorce will disrupt their lives.
You may also be dealing with other worrisome issues that became a factor in your desire for a divorce. Has dinner at the table with your spouse and children turned into a nightly battlefield? Are your in-laws becoming aggressive towards you or perhaps even your own spouse is applying pressure in regards to their beliefs?
To begin divorce proceedings in Alberta, one of the divorcing parties must file a Statement of Claim for Divorce with the Court of King's Bench of Alberta (at least one of the divorcing parties must be an Alberta resident to file for divorce in Alberta). This Statement of Claim for Divorce can also allow for the filing of a division of matrimonial property, propose parenting arrangements, and child support or spousal support.
A divorce cannot be finalized until spouses have been living apart for a year. However, being separated does not necessarily mean one must live in separate homes; parties can be legally separated but still living in the same household. A person may begin a divorce action while the one year of separation is underway, and then finalize the divorce once they have waited the one-year minimum requirement under which most parties file.
If you are considering getting a divorce, we recommend that you turn to a legal firm such as ours that specializes in family law and divorce as we can help you determine your next steps. Even if neither spouse contests the need for their marriage to end, there are still many rules and regulations. Despite an amicable parting, legal requirements and unexpected events can make even the most peaceful divorce go sideways.
If marital children are an issue in this divorce, we can assist by drafting custody and parenting agreements to help define roles until a divorce is final and all parties are as satisfied as possible.
With so many questions at stake, the Calgary lawyers at Richmond Tymchuk Family Law LLP have years of combined experience to answer your questions. Our team can assist you in keeping you informed every step of the way, and we will do everything in our power to expedite the process for you.
We offer a full range of family law services in Calgary, from prenuptial agreements, postnuptial agreements, adoptions, division of property, separation, child custody, child support, spousal support, and even annulment. We are your one-stop family and divorce law office, protecting your family each step of the way.
Contact us today to speak to one of our Family Law Lawyers.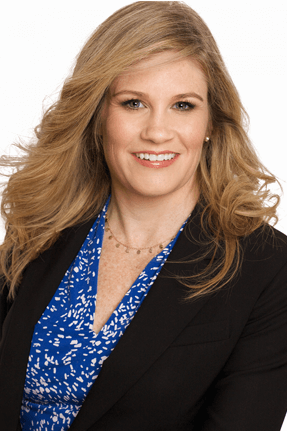 Diana J. Richmond KC
Diana J. Richmond KC is an experienced senior family lawyer and a founding partner of Richmond Tymchuk Family Law LLP. She has practiced law in Calgary since 2000. Diana is a skilled negotiator in all areas of family law and speaks French and English fluently.
Questions ?
Send us any questions you may have using the form below.