Diana Richmond and Laurie Tymchuk are no strangers to family law. Both were partners of Calgary family law firm RCMV LLP and are established family law lawyers in Calgary. Working together at RCMV LLP, they found their stride working together and decided to found, their own new family law firm, Richmond Tymchuk Family Law LLP.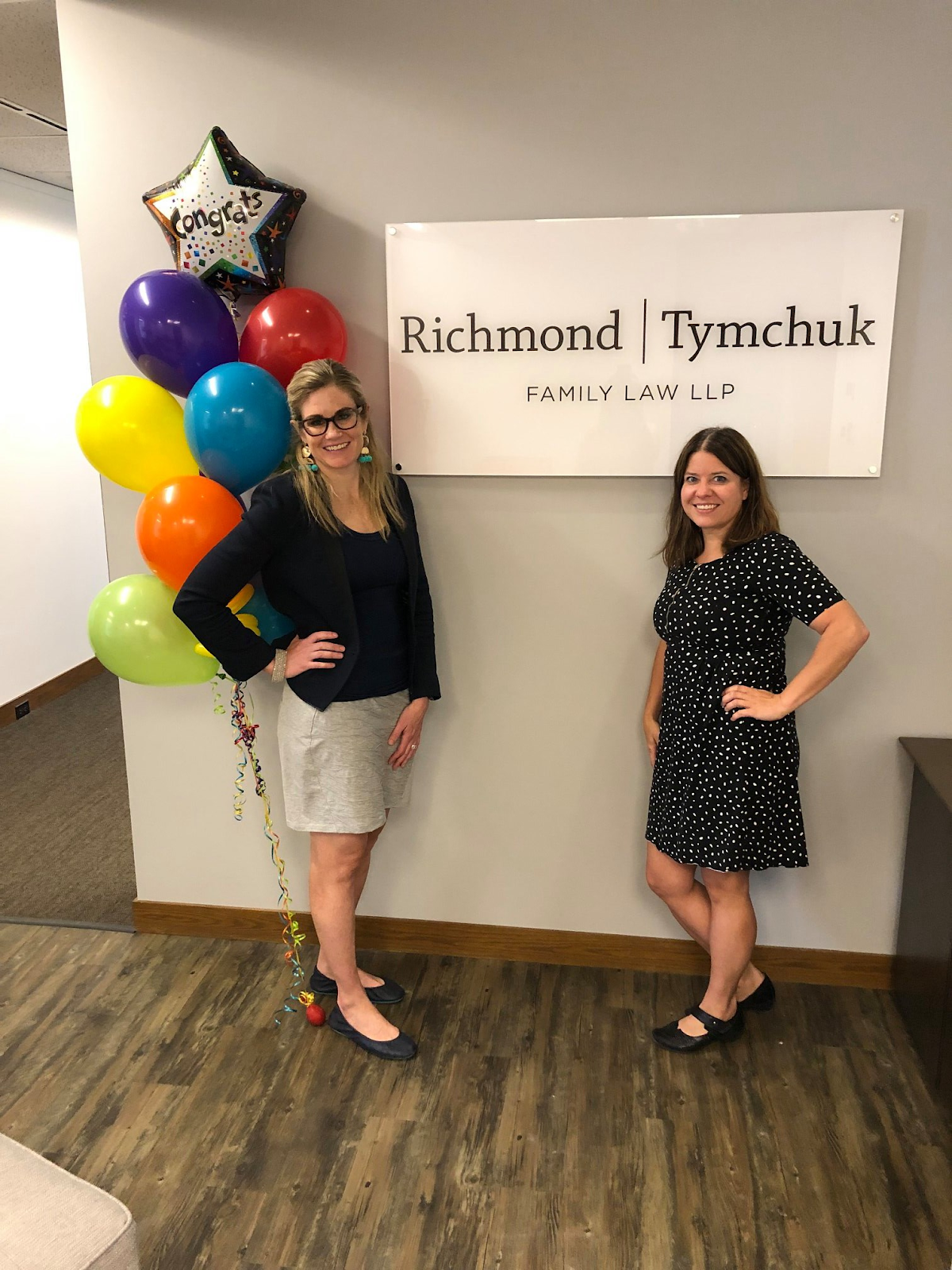 "Our clients come to us because they want to work with lawyers they can trust to provide the best legal guidance for their specific situation," says Laurie Tymchuk who adds that her clients appreciate the balance of empathy and no-nonsense guidance that her firm provides. "We're not afraid to tell a client when they're being unreasonable or making decisions that may not be in their best interest."
Going through a divorce or custody battle is an extremely difficult time and understanding your rights and obligations can be confusing. Diana Richmond credits the success of her firm to her team. "We can break down the pieces of a complex situation and put them back together in a simple way to clarify the process and goals". When a client visualize their desired goal, the path to it becomes clear.
Richmond & Tymchuk are joined at their new Calgary law firm with associates My Chau Cao, Nancy Lentz, and Roger Rouault, and Student at Law Tamara Adderley. This dynamic team of legal professionals know that you want to settle your legal matters quickly and cost-effectively and will give you legal guidance to achieve this outcome. If an agreement cannot be reached through mediation or arbitration, they are ready to represent you in the Provincial Court of Alberta, the Court of Queen's Bench of Alberta and the Alberta Court of Appeal.
Setting the bar high for all Calgary divorce lawyers, the team at Richmond Tymchuk Family Law LLP are active in the community, volunteering and supporting others. Their list of memberships, associations, and volunteer work includes Calgary Legal Guidance, Association des juristes d'expression française de l'Alberta, and Association of Women's Lawyers, amongst others.
To contact Richmond Tymchuk Family Law LLP email info@rtfamilylaw.ca or call 403-908-0655.